Dr. Matt Marsden appointed Associate Director for Center of Virus Research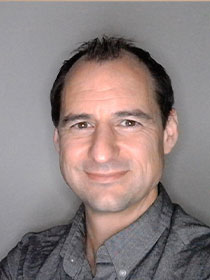 Dr. Matt Marsden, Assistant Professor of Microbiology and Molecular Genetics, has been appointed as Associate Director of the Center for Virus Research (CVR). Dr. Marsden is an outstanding virologist studying the molecular and cellular mechanisms associated with HIV latency. 
Dr. Marsden's research is focused on viral persistence and pathogenesis. He is particularly interested in developing and testing strategies to eliminate latent HIV reservoirs, which are the main barriers to curing HIV infection with currently available drugs. His lab employs a variety of in vitro and in vivo approaches to study viral infections, including advanced humanized mouse models that harbor human immune systems. Dr. Marsden received his Ph.D. from the University of Edinburgh in his native Scotland, and he was a faculty member in the UCLA Department of Medicine before his arrival at UCI in 2020. He currently serves on the editorial boards of the Journal of Virology and Viruses journals, and his research program is funded by grants from the NIH.